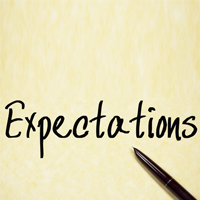 Over the years, I've probably taught for about 10 different schools. Some have been state universities with big buildings and sports teams; others have been for-profit institutions that primarily exist in cyberspace. I've taught everything from PMP certification classes, to mentoring doctoral candidates through completion of their PhDs. Where I find myself teaching most often, however, is in online MBA programs.
Because of this breadth of experience, I often get asked what someone can expect from an online MBA program. The most honest answer I can give is that it all depends on the particular program. Some are rigorous training grounds for business leaders where learners gain critical thinking and analysis skills. Others are little more than diploma mills. The experience and the return on investment are dependent on which program you choose. But while there are differences, there are also some pretty key commonalities among all online MBA programs.
1.) You Will Consume Content and You Will Create Content
If you're in an online MBA program you should plan to spend a lot of time in front of your computer. This includes both absorbing content (e.g., lectures, journal articles and even sometimes ebooks), and creating content such as discussion posts and paper assignments.
2.) You Will Have Access to Faculty Support
It is important to remember that your instructor can't see you. This means they can't tell from the look on your face if you're confused or struggling. They can only see what you post in the chat rooms and what you submit for a grade. However, this does not mean they are not there for you and cannot help you. If you're having trouble, don't hesitate to ask for help.
3.) You Will Learn Proper Netiquette
How you communicate can make a difference. The vast majority of communication in an online class is via emails and chat room posts. It is vital to remember that the other people in your class don't know your tone, can't read your body language and are unable to read a lot of the nonverbal cues that are so important to how people interpret our words. All they see is the words on the screen, and as such we have to expect that there is always a risk of someone interpreting what you say wrong. It is always best to read at least twice before posting.
4.) You May Learn Something You Never Expected
The most important expectation of an online class is to learn something you never expected. Many people have told me they actually find that they like the online environment better than the face-to-face due to the flexibility and the opportunity for one-on-one interaction. And given the increasing virtual nature of our world, an online MBA program can grow some communication skills that wouldn't be developed in a face-to-face class. For that reason alone, even if you attend a traditional program, take advantage of a couple of online classes if offered. I promise you'll get more than you expected.
Learn more about the online MBA experience. Call us at (866) 295-3104 or request information.
About the Author
Jimmy Brown, Ph.D. is a senior level management consultant with eighteen years of experience leading efforts to develop and implement practical strategies for business performance improvement. Dr. Brown has held senior level consulting positions at leading firms such as Booz-Allen & Hamilton, Accenture and Hewlett-Packard.
He can be reached at www.jimmybrownphd.com or via Twitter @jimmybrownphd