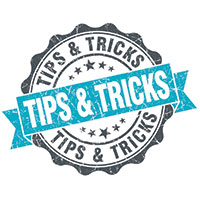 Many students within the online programs are taking their very first online course. Whether you are taking your first online course or not, there are a few tips and best practices involved in online learning to better position yourself for success.
1) Read the class material thoroughly: We must learn to read the books and articles very carefully. I recommend to my learners that they take notes as they read and then review the notes afterward. This is particularly useful if we have multiple sources. This way we can see what themes are consistent across the readings.
2) Check the classroom daily: Your online classroom is your main interaction with your classmates and instructor. You'll make posts, your classmates will make posts, and the instructor will make posts. We like to think about these as if we were having a live discussion in the class, and think about our postings and replies as our class participation. These activities are a critical part of the learning process and are often graded.
3) Type as you write: Writing out your assignment by hand and then typing it out can take up to twice as long which will mean you have less time to do other things, such as proofread. It is highly recommended not to write out your assignment and then later type it but rather - always type it out first.
4) Let MS Word do the work for you: Microsoft Word has many capabilities including spell check; it will double space for you, wrap the sentences and add page numbers. Make sure you familiarize yourself with the functionality of Word to ensure you are not wasting time on formatting or other items that can be automized for you.
5) Proofread, proofread, proofread: Did I mention that you need to proofread? Proofreading should catch sloppy formatting, grammatical errors and spelling mistakes. Simply taking time to double check once or twice before posting can catch mistakes that can impact your grade.
Learn additional ways to be a successful online learner. Speak with a Program Manager at (866) 295-3104 or visit us at online.ben.edu.
About the Author
Jimmy Brown, Ph.D. is a senior level management consultant with eighteen years of experience leading efforts to develop and implement practical strategies for business performance improvement. Dr. Brown has held senior level consulting positions at leading firms such as Booz-Allen & Hamilton, Accenture and Hewlett-Packard.
He can be reached at www.jimmybrownphd.com or via Twitter @jimmybrownphd