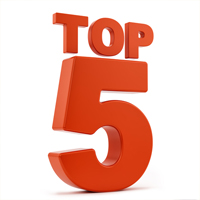 There are a lot of online MBA programs. Some programs are fully online, while others are a hybrid of on-ground and online classes. The choices are almost endless and the options can be overwhelming. What you have to ask, however, is what should you consider when picking an online MBA?
Before you start worrying about which program is right for you, it is more important to decide if you are right for an online MBA program. You have to ask yourself two very simple questions...Are you self-motivated? Are you comfortable working on a computer?
1.) Are you self-motivated?
In an online MBA program you typically don't have scheduled times to meet for classes. All you have is readings to review, maybe videos to watch, and assignments to complete by certain dates. If you are not organized, don't manage your time well and can't stay focused, those requirements can get away from you very fast. Generally, each week builds on the one before it so catching up is usually very difficult. It becomes even more challenging if you are an adult learner who also has to balance class with other priorities such as work and family. As such, you must be self motivated and disciplined. If you are not, an online MBA may not go well for you.
2.) Are you comfortable in an online classroom?
The second factor to consider when choosing an MBA program is how comfortable are you on a computer. Unlike a traditional class where you can skim the book and listen attentively to the lectures to get the gist of what is going on, in an online class you have to be proactive in consuming the content. Most of that content is coming from the screen. Even in a class where you have a hard copy of a book, there are usually videos and articles that you have to access online. When you turn in assignments they must be submitted online because there is no other way to get them to the professor. The most efficient way to approach this is to create, edit and finalize your content on the computer. I've had a number of students tell me that they 'wrote out' their assignments but were late turning them in because they didn't have time to type them up. Try not to make this timely mistake.
3.) What is the cost to attend?
4.) What is the quality of the faculty?
5.) What is the reputation of the school?
Sure there are things you need to consider about the school such as cost of attendance, quality of the faculty, and reputation of the program. No one wants to spend $200,000.00 for an online MBA that won't help them get a better job. But there are so many ranking sites out there that that information is easy to find. US News and World Report provides a ranking every year, and cost information is also easy to locate. So the real question is not so much about choosing the right online MBA program for you, but figuring out if an online MBA is right for you.
Learn more about the Benedictine University online MBA. Call us at (866) 295-3104 or request information.
About the Author
Jimmy Brown, Ph.D. is a senior level management consultant with eighteen years of experience leading efforts to develop and implement practical strategies for business performance improvement. Dr. Brown has held senior level consulting positions at leading firms such as Booz-Allen & Hamilton, Accenture and Hewlett-Packard.
He can be reached at www.jimmybrownphd.com or via Twitter @jimmybrownphd