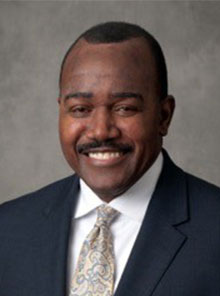 Dr. Walters has a diverse background and resume that includes 30 years of maintenance, engineering, business, management, project management, university teaching, corporate training, and consulting experience.  He has held several middle management positions in engineering, maintenance, and business with progressive responsibilities that have enabled him to enhance and sharpen his project and business acumen.   In addition, he has been the lead project manager for projects that range from $100K to $200M, and his project teams typically consist of 10-15 cross-functional professionals with advanced degrees in engineering:  Civil, Structural, mechanical, and electrical.  Also included were maintenance, management, computer networking, database administrators, developers, process engineers, stress analysis professionals, architects, designers, and a team of administrative personnel.
Professor Walters completed his undergraduate degree in electrical engineering at Purdue and subsequently completed an MBA in project management at Keller Graduate School of management.  He went on to complete his doctoral studies (EdD) at Northern Illinois University (NIU) in DeKalb, IL with course work in adult and higher education and instructional design.  In addition to being a PMI certified PMP for 18 years, he recently completed the requirements for PMI's ATP (Authorized Training Partner) badge, he is also ITIL v3 and ITIL v4 certified; moreover, he is a CSSBB.  From a higher education perspective, he teaches undergraduate, graduate, and doctoral level courses in leadership, project management, management and business; he also teaches the certification courses for PMP, ITIL, CSSBB,  and Business Analysis (BA).
Dr. Walters lives in the suburbs of Chicago, IL and owns a consulting company, Walters Consulting.  Moreover, while consulting on project management, and management issues/ problems, he advocates the use of computer simulations: Sim4project, CAPSIM Foundation, and CAPSIM Capstone to teach, illuminate and expand on topics like project management, management and strategic management.
Dr. Walters is also an author; his book, "Project Management: Novice-To-Expert" can be reviewed on Amazon.com and Barnes and Noble.  In addition, please review the weblink below to learn more about Dr. Walters:
His interests include NBA basketball, NFL football, ML Baseball, Boxing, the UFC, Gospel music, the Internet, videogames, research and reading.