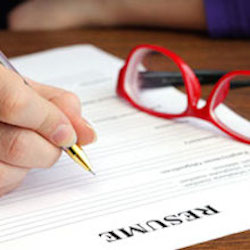 While your personality and performance in an interview can help you land the job, your resume acts as a calling card to help get your foot in the door. Here are eight tips for aspiring nurse administrators to follow when it comes time to write a resume to help set you apart and catch the eye of top employers.
1.

Nursing Certification and Licensing Information

Listing the license and certification that you hold offers an objective view of your nursing skills. Be sure to list this information as follows:
Licenses
License type (RN, LPN, CRNA, NP, etc.)
The licensing body or state
License number
Expiration date
Certifications
The certification name
The certifying body
Expiration date
2.

Specific Duties in Nursing

Although you are seeking a position as a nurse administrator, be sure to list specific duties you performed as a nurse. This tells potential employers you have a deep understanding of the technical skills needed in a managerial role. When highlighting past duties, steer away from general descriptions such as "patient care." Instead, list specific areas where you've had direct experience. Examples of these may include:
Drawing blood
Starting IVs
Administering medications
Working with tracheotomy tubes
Managing ventilators or balloon pumps
Performing various patient care (specific conditions and/or departments)
If you've worked with a specific protocol such as AIDET, you should list this as well.
3.

Professional Nursing Affiliations

Professional affiliations help show your commitment and dedication to the field. There are thousands of groups you might consider joining to strengthen your resume. If you belong to any, be sure to list them on your resume in the following format:
The affiliation name
The date of your admission
Brief overview of why you chose this affiliation
Your role there
Any offices you held
4.

Continuing Education and Languages

Beyond simply listing the nursing degree that you earned, include continuing education credits that you have earned in the past few years. If you are working toward a specialized degree or speak additional languages, list those on your nursing resume as well.
5.

Awards, Honors and Special Assignments

Listing awards and honors offers insight into your character and highlights additional skills that support your nursing career. Whether these awards came from your educational experience, special assignments at work, professional affiliations, volunteer work or even social clubs, listing awards, honors and special assignments help show that you are well rounded and accomplished.
6.

Computer and Software Experience

Technology is being adopted rapidly in many areas of health care. The introduction of systems such as electronic health and medical records (EHR and EMR) have replaced old-school paper charting. Two of the most widely used electronic medical record interfaces include Meditech and Epic Software. Billing code experience is also valued in some enterprises and could be listed for higher level nursing positions. Listing your experiences with the latest technical platforms is another indicator of experience you should include on your nursing resume.
7.

Health Care Facility Experience

Involvement at various types of facilities can be a valuable differentiator to list on your nursing resume. You should list all facility types in which you have experience. Examples might include:
Long-term care
Trauma hospital (plus designation number)
Senior nursing
Be sure to include the number of beds at the facility, the unit types you worked in, case load, nurse to patient ratio and any other relevant facts.
8.

Additional Skills and Accomplishments

Call out any noteworthy skills or accomplishments that could make your resume stand out among other candidates. Awards or recognition from an educator, employer, volunteer organization or community group help to paint a picture of the diverse experience you bring to the job. Did you float to labor and delivery or an emergency room unit at your last job? This information could help give you an edge over other applicants. Remember, place emphasis on the accomplishments and skills that are relevant to the position to which you are applying.

Learn more about the skills today's nurse administrators need. Visit us at online.ben.edu and discover how our online Master of Science in Nursing (MSN) with a special focus on executive leadership can help you achieve your career goals.

Want to learn more about becoming a nurse administrator? Check out the "What Skills are in Demand for Nurse Administrators" free guide.