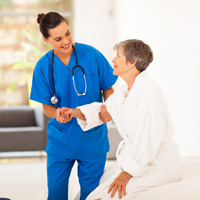 Policy and advocacy, when mentioned in the same sentence can at times seem like an oxymoron. There are varying definitions and opinions of its purpose. For argument sake let's say the purpose of health care policy today is to provide some aspect of standard practice to protect the health and well-being of all its consumers. With that definition in mind, is the current health care system set up in such a way that all patients will receive the same care no matter the provider? No, of course not otherwise it would not be the lucrative for-profit-based business that it is today. Consumers need to have the basic understanding that just as there are varying definitions and opinions on its purpose there are also varying levels of care that they will receive when it's accessed. Is this fair? The answer you receive depends on who you ask.
So who, what, and how do we educate consumers on navigating their health care so that they can make the most informed decisions possible to receive the best care for their needs? Positive health care outcomes rely heavily on timely and thorough decision-making. Nurses play an important role in patient's decision-making. There are even positions that are popping up that many of you may be aware of called Patient Navigators, at one point called patient advocates; different name but same basic concept. This position employs health care professionals to help guide patients through the health care system, assisting them to better understand their medical treatment options and even explain insurance coverage. At a glance, these health care workers are trained and culturally sensitive and are ideal in dealing with such a complex system. However, these positions are not necessarily employed with nurses, it is certification training.
Consumers do need to be careful who and where they receive health care assistance. But what about the Nurse Educator? Nurse Educators play the same vital role in educating their patients on medication regimen, health and safety maintenance and they are also culturally competent, sensitive, and aware of the intricacies and the relationship between socio-economics, culture, and ethical principles that can impact positive patient outcomes. The nurse is always in a powerful and optimal position to serve as an advocate and resource for patient education. At the bedside or as a case manager, opportunities to educate can always be seized as long as you have the awareness for the opportunity. As nurses we are always busy but this cannot serve as a reason not to uphold one of the main roles as an advocate. Let's take a nurse that works in the PACU for instance, very busy center where patients are recovering and observed after surgery. Offhand one might think it is impossible to educate at this time but they would be very wrong. It only takes a few moments to educate a patient on the importance of diet or smoking cessation. But what if they don't know where to begin, that PACU nurse could be a great resource for providing that patient with hospital resources that the patient was not aware of prior to the surgery. Referrals can be made while the patient is in recovery that could be followed up on during their return post op visit. Never take any minute that you have with a patient for granted as it may be their life changing moment.
Are you interested in learning more about how Benedictines online MSN program can challenge you and help you grow within your nursing career? Click here to learn more or speak to a Program Manager.
About the Author
Dr. Jasmin Whitfield RN, MSN, MPH, DNP is an adjunct faculty member in the online MSN program at Benedictine University. Her extensive background includes progressive administrative roles in acute rehabilitation services and community health nursing. In addition, Dr. Whitfield is currently accountable for the oversight and organization of the Health Services Department at Sidwell Friends School's D.C. campus including but not limited to health and wellness promotion and outreach and developing and managing occupational health and safety education, policies, and programming for students and employees. To learn more about Dr. Jasmin Whitfield please visit our online nursing degree faculty section.