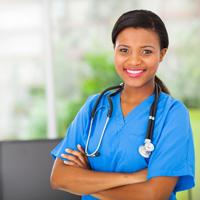 Health providers are consistently evaluating methods to improve quality of patient care. Research shows nursing leadership is one major factor impacting nurse performance and ultimately the quality of patient care.
A systematic study was conducted which identified five different leadership categories reported by nurses as having the ability to impact their performance: autonomy, working relationships, access to resources, individual nurse characteristics and leadership practices.
Below is a summary of the five categories.
1. Autonomy (leader empowering behaviors such as fostering autonomy and confidence in employees)
Work factors:
Work empowerment
Structural empowerment
Empowerment
Using knowledge and skills
Autonomy
When nurse leaders express confidence in nurses' ability to perform well, they will feel empowered to perform. This is because nurses feel important within the organization through having the freedom to make decisions and propose and engage in activities without always needing to seek approval. Nurses' work life is enhanced when leaders display confidence in their work and in turn, nurses are able to reward their organization through increased retention and the ability to provide better quality care.
2. Working relationships (career development, e.g. stimulate, guide and encourage staff members)
Work factors:
Communication
Informal and formal power
Clearly defined nursing roles and responsibilities
Trust and respect
Fair and respectful practices
Raise workload concerns
In order for nurses to gain the confidence of their leader and colleagues to practice autonomously, trusting and supportive relationships need to exist. Good communication among nurses and their leaders is helpful for forming these relationships. Strong interpersonal relationships between employees have been linked to effective nurse performance, as patient care is enhanced through collaboration and cooperation of colleagues.
3. Access to resources (management resources, managing the unit, e.g. patient flow, direct care)
Work factors: Resources to do job
On-going training
Being able to provide quality care
Resources (e.g. information, opportunity, support)
Perceived environmental turbulence
Number of admissions/discharges in a 24-hour period
Nurses that have access to appropriate resources are able to plan, implement and evaluate care effectively. Nurse leaders are responsible for creating environments where nurses are able to easily manage their workload: leaders who appropriately manage workplace resources foster a more productive workforce with increased positive outcomes.
4. Individual nurse characteristics
Work factors:
Ambiguity tolerance
Hardiness
Ambiguity and hardiness are both closely linked to nurses' ability to perform well in chaotic work situations. Nurses can effectively deal with chaotic situations as they perceive their work environment as challenging as opposed to threatening. Thus, nurses that possess both hardiness and ambiguity tolerance characteristics perceive their work to be a positive force, which motivates and allows them to provide quality care.
5. Leadership practices
Work factors:
Enabling the heart
Modelling the way
Challenging the process
Encouraging the heart
Inspiring a shared vision
Leadership: building, coaching and mentoring
Nurses are largely influenced by their leaders' practices and thus behaviors utilized by leaders can largely impact employee outcomes. Nurse leaders model by "doing" and thus earn respect through making clear objectives and setting the example. Leaders should provide encouragement and reward accomplishments and solid performance. Similarly, leaders should involve nurses in the decision-making process and create a shared vision: enabling them to act will make nurses feel competent and dedicated. If nurses feel this way, they will be empowered and will commit to exceeding their own and their employers' expectations.
For more than 25 years, Benedictine University's online Masters in Nursing (MSN) degree program has been preparing registered nurses (RN) to become future ethical leaders.
Benedictine's online MSN is accredited by the Commission on Collegiate Education (CCNE) and aligns with the graduate education standards specified by the American Association of Colleges of Nursing. The 100 percent online MSN offers two concentrations, as a Nurse Educator or Nurse Executive Leader, and a dual MSN/ Master of Business Administration (MBA) option.
Call Benedictine University at 866-295-3104 to speak with a Program Manager or visit online.ben.edu to learn more about how you can become a nurse leader and impact performance on your team.
References
Adapted from: Germain, P.B. & Cummings, G.G. (2010) The influence of nursing leadership on nurse performance: a systematic literature review. Journal of Nursing Management 18, 425-439. [WWW document] URL http://onlinelibrary.wiley.com/doi/10.1111/j.1365-2834.2010.01100.x/abstract [accessed 2 July 2014]