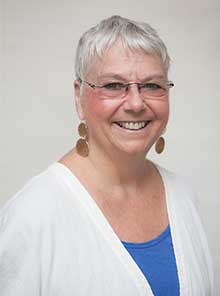 Dr. Shipps received her BSN from St. Anselm's College, and both master's and doctorate degrees from Boston University. Her initial work as a nurse was in the Army Nurse Corps for four years. Dr. Shipps has worked in acute care and in a number of clinical specialties as well as held many roles (staff nurse, head nurse, clinical specialist, quality management, and research). Dr. Shipps worked in a clinical setting full/part time depending on her graduate work until 1986. Since then, her main work has been as a teacher or administrator.
Dr. Shipps has been teaching since 1974, initially for Salem State College then for Boston University. She taught at the University of Maine for 10 years, and then became director of the nursing program for the next ten years. She took early retirement and moved to Arizona in 2009. Once in Arizona, she realized that she did not want to give up teaching and worked full-time at Grand Canyon University for two years.
Dr. Shipps' research was focused on ethics in nursing. The title of her dissertation is "Truthtelling: What nurses do when physicians deceive patients". From her own experience, she has found that it was moral distress that led nurses to burnout, leave a position, or even abandon the profession altogether.
Dr. Shipps was recently was hired to teach at Benedictine University. This is particularly exciting for me in that I am returning to her roots. St. Anselm's College is also a college operated by the Benedictines. Teaching is the work that she has found to be most rewarding and least stressful. Through teaching, she can influence the quality of patient care, the heart of nursing.
Dr. Shipps' philosophy as a teacher is to support, encourage, stimulate, and engage students in learning. She has high standards for performance since this is what is needed in each course to achieve course and eventually program objectives. However, she see this as a journey we take together and her role is as mentor and guide.