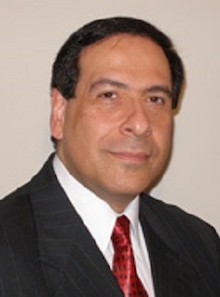 Dr. Ghaffari joined Benedictine University, Department of Nursing and Health in August 2017 as Associate Professor. His academic journey began with studying Medical Technology followed by Medicine. He earned and M.Ed. in Community Health Education/Promotion with focus on sexuality education and drug abuse prevention. His BSN/MSN focused on nursing administration and he holds a PhD in Education with a focus on learning and development. In addition to his medical and clinical background, he is an academically qualified nursing administrator. He was trained and worked in diverse healthcare arenas including acute care, long-term and rehabilitative care, and assisted living. He designed, implemented, and evaluated health promotion programs related to sexuality education and drug abuse prevention for college students.
Dr. Ghaffari maintains an active qualitative research program aimed at understanding and promoting students' academic and life success. He has developed, tested and published a conceptual model, the Trinity Paradigm of Intelligence, which provides a guiding framework for his work. His current studies focus on assessing the effectiveness of exercise on student health and exploration of the role of socialization in promoting academic wellness.
Dr. Ghaffari presents nationally and internationally, and has published his findings in several peer-reviewed journals. He has chaired and served as a committee member in many dissertations, DNP and MSN capstone projects, and advised and mentored many undergraduate and graduate students.