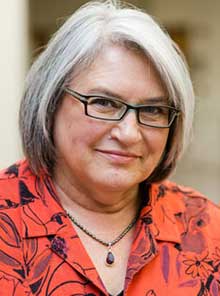 Dr. Richey joined Benedictine University as Adjunct MSN Faculty in 2011 and was appointed in August 2012 as Associate Professor. Prior to joining Benedictine, Dr. Richey served as Associate Professor in Nursing at Mercy College of Health Sciences in Des Moines, Iowa.
Dr. Richey has over 30 years of experience including, mental health nursing, burn nursing, health promotion, nursing management, curriculum development and new program design, nursing research, academia and public speaking.
Earned degrees include: Doctor of Education, specializing in Health Professions Education from College of Saint Mary, Omaha NE. She received her Master of Science Degree in Nursing (MSN) from Drake University, Des Moines, IA, and Bachelor Science Degree in Nursing also from Drake University. In addition, she holds a Diploma in Nursing from Mercy Hospital School of Nursing in Des Moines, Iowa, (1982).
Dr. Richey completed her doctoral dissertation on Registered Nurses' Perceptions of Health Literacy and Its Effect on Patient Self-Efficacy and Patient Health Care Decisions. Current research interests include: effectiveness of communication and patient education methods among high-risk patient groups; importance of curricula development that stress health literacy; homelessness and its effect on self-efficacy, patient access and patient health care decisions.
Dr. Richey is passionate about health literacy and about meeting the needs of the underserved and homeless. She is devoted to assisting others in the development of their own areas of passion in the service of nursing leadership and nursing education and sharing her love for the profession with her students.