Interim Department Chair & Associate Professor, Nursing and Health; Director of RN to BSN Program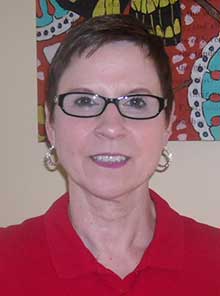 Dr. Jezuit joined Benedictine in 2010 as an adjunct faculty and was appointed as an assistant professor in August 2014. Prior to joining Benedictine as a full time faculty member, she was the director of nursing education at the College of Lake County for 10 years.
Dr. Jezuit previously served at Northern Illinois University as an assistant professor in the BSN program and Olivet Nazarene University as an assistant professor in the MSN program. She has experience with both online and face to face education. Dr. Jezuit has also served as the dissertation advisor to doctoral students.
Dr. Jezuit earned her Bachelor's degree from Ball State University in Muncie Indiana, and her Masters in Nursing at Purdue University Calumet as a Cardiovascular Clinical Nurse Specialist. Her earned doctorate (PhD) is from Rush University with a focus on Nursing Ethics. She was granted a fellowship at the Hastings Center in New York for ethics research, during her doctoral program.
Dr. Jezuit has been in the nursing profession for over 39 years. Her primary practice setting has been Intensive care and Cardiac nursing. She also served as an ICU nurse manager for 10 years.
Dr. Jezuit is passionate about ethics, nursing ethics and end of life situations. Her doctoral dissertation was entitled "The Phases of Suffering Experienced by Critical Care Nurses in Association with difficult End-of-Life Situations". She received ELNEC certification.
Dr. Jezuit has published numerous articles, conducted presentations and authored a book chapter, mostly on topics related to ethics.