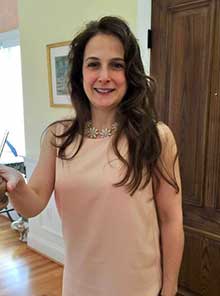 Dr. McNicholas has been teaching online in various positions for 20 years. Her online career started in 2004 when she helped develop a nursing program from the ground up. Since then, she has continued to be a scholar-practitioner writing a chapter in an APRN book and serving as a contributing author in other books. She received her CRNA APRN in 1996 and was the youngest in her class! She went on for her Ph.D. in 2002. She has worked in trauma anesthesia for over 20 years, and she also worked as an educator and mentor for healthcare professionals, including medical students, nurses, and emergency medical technicians.
Educationally, she has contributed to both clinical and didactic teaching, B.C.L.S./A.C.L.S. instruction, in-service education, E.M.T. training, supervision of residents, and facility continuing education. She has served as an educator for anesthesia students in both didactic and clinical settings.
She continues to do research by conducting and participating in departmental, hospital-wide, and university-sponsored research projects. She works to keep the profession strong by mentoring nurses to formally advance their education.