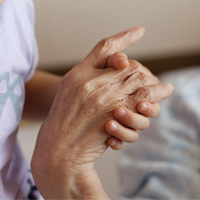 People are living longer than ever before, even with chronic diseases, and many require long-term health care. This is driving up the demand for skilled nurses with the advanced knowledge gained in a Master of Science in Nursing (MSN) program. Check out these three trends that will impact nursing in 2015:
Impact of Chronic Disease on Health Care
The U.S. population is aging and there is a significant increase in the number of chronic diseases, such as diabetes, hypertension and kidney disease. The increase of older adults with health conditions like this is beginning to strain hospitals that are already struggling to meet the growing need to treat acute illnesses instead of managing chronic diseases. Nurses will likely need to take on more responsibility than ever before by playing a larger role in educating patients and caregivers on how to manage and prevent chronic conditions.
Increased Opportunities for Nurse Educators
Many of the current nurse educators are nearing retirement. In 2013 the average age of nursing professors was 61, and the average age for associate professors was 57, according to an American Association of Critical Care Nurses (AACN) study. When these Baby Boomers retire there will be more job openings for masters prepared nursing instructors.
Other Employment Possibilities for Nurses
Besides hospitals, there are many other health care settings in need of qualified nurses. For example, outpatient treatment facilities need nurses in ambulatory surgery centers. More nurses will be needed to provide postsurgical care, dispense medications or coordinate care with other health care providers for the increasing number of elderly individuals who choose to stay in their homes rather than more to an assisted living facility. An advanced degree can enable nurses to choose an area of focus that expands their competencies and prepares them for specialist roles like this that are in demand.
Prepare yourself for career advancement and help your facility prepare to meet the needs of our aging population. Earn your Master of Science in Nursing online at Benedictine University and choose from two areas of specialization that will prepare you academically to sit for additional advanced certification. Call us at (866) 295-3104 or visit us at online.ben.edu/msn to learn more today.
Additional information can be found at: http://www.hrsa.gov/advisorycommittees/bhpradvisory/nacnep/reports/eighthreport.pdf