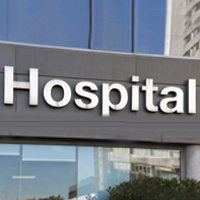 According to a study published in the Journal of Nursing Administration, researchers with the New York University College of Nursing and University of Pennsylvania School of Nursing reported that Magnet hospitals have better nurse-reported quality of care than non-Magnet hospitals.
A Magnet designated hospital is one that has been recognized by the American Nurses Credentialing Center (ANCC) for demonstrating excellence in patient care in more than 35 areas. The Magnet Recognition Program® recognizes healthcare organizations for quality patient care, nursing excellence and innovation in professional nursing practice. Consumers rely on Magnet designation as the ultimate credential for high quality health care.
Magnet hospitals have higher job satisfaction and lower odds of patient mortality than non-Magnet hospitals. Research into the causes of the differences could create an infrastructure for positive change in nurse and patient outcomes.
Magnet hospitals are also reported to have higher percentages of satisfied RNs, lower RN turnover and vacancy, improved clinical outcomes and improved patient satisfaction.
There are 406 Magnet hospitals in the United States. The states with the most Magnet hospitals include:
IL – 38
TX – 34
OH – 28
CA – 26
NJ – 24
NC – 23
PN – 23
NY – 22
FL – 19
VA – 18
Related Benedictine Programs
Learn more about earning your online Master of Science (MSN) degree from Benedictine University and prepare yourself academically to sit for advanced nursing certification. Call us at (866) 295-3104 or visit us at online.ben.edu/msn.