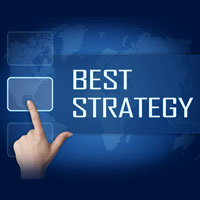 Nurse leaders are integral to the successful operation of a health care organization. Staff performance and employee and patient satisfaction are just two challenges nurse leaders must address. Using effective motivational strategies enables a nurse leader to tackle those challenges, resulting in a more positive health care environment.
Considerations for Leadership in Nursing
Nurse leaders play a pivotal role in directing the operation of a health care organization. They are responsible for inspiring and encouraging their staff to meet the highest standards of performance. One effective way to do this is to employ a transformational leadership style – an approach popularized by writer James MacGregor Burns. This approach creates an environment, he says, where "leaders and followers make each other advance to a higher level of performance, morale and motivation." A transformational leadership style can help you increase your staff's productivity as well as its overall job satisfaction. It means leading by example, exhibiting compassion and promoting the same behavior among staff members. Adopting this approach helps humanize the workplace while making you a better nurse leader.
Problems with Communication in a Health Care Organization
Not everyone responds well to the same communication style, which can lead to issues in the workplace. The following variables, combined with the fast-paced nature of most health care environments, can contribute to communication struggles:
Age differences among collaborators
Different levels of work experience and professional knowledge
Different personalities in the workplace
Fortunately, by earning a Master of Science in Nursing (MSN) with a concentration in executive leadership, you will be equipped to help staff members overcome these factors. MSN leadership curricula emphasizes building advanced communication, coaching, management and interpersonal skills, and prepares you to manage issues related to:
Workplace diversity
Generational variances
Collaboration
Organizational recruitment
Shared leadership
Trust and credibility
Earning an MSN in nurse leadership can prepare you to be a leader in terms of professional vision and strategy. You will also learn how to lead teams to focus on shared goals in a health care setting.
Leadership in Nursing Can Inspire and Motivate
Leadership in nursing can be learned, but there are several character traits of good nurse leaders that stand out: Several character-based traits stand out as skills that make a good nurse leader:
They are passionate and positive.
They are sensitive to the needs of patients, peers and staff.
They are decisive when taking action.
They are supportive of the careers and goals of others.
They are solution-oriented.
A great nurse leader inspires others to be better. Organizations led by nurses with strong leadership skills boast:
Higher employee satisfaction
More confident staff members
Stronger employee retention rates
Better patient outcomes
Higher quality of patient care
More effective day-to-day processes
Essential Leadership Qualities for a Health Care Setting
Adopting transformational leadership qualities and translating them into success requires you to be a compassionate leader, an effective communicator and an encouraging collaborator who fosters a culture of openness in the workplace. The following five rise to the top of the list in terms of boosting employee morale and getting the most out of staff members:
Reward Good Performance: Rewarding good performance in the workplace lets your employees know they are valued. Rewards communicate that you recognize their effort and commitment and it can bolster employee morale and improve subsequent workplace performance.
Address Workplace Problems: Sometimes it is necessary to take an assertive stance in order to address issues that may be uncomfortable but still require attention. Pulling an employee to the side in order to work out a problem is an effective way to proactively address an issue while also demonstrating respect towards their privacy in the workplace.
Highlight Individual Strengths: Take the time to get to know staff, whether it is during the workday or over a long lunch. This enables you to evaluate each individual's strengths, weaknesses and aspirations. This knowledge can help you ensure that each staff member's talents are being used to their fullest. When employees feel engaged, their skills and overall performance and job satisfaction are enhanced.
Promote Multi-Level Communication: Encourage a culture of transparency within your organization by having members of various departments interact with one another whenever possible. This kind of communication encourages trust and creates a culture of respect.
Humanize the Workplace: Always remember that employees and patients are people first. Rather than treating your interactions as "patient and provider" or "employee and boss," try instead to remember you are interacting with people. This shift in perspective enables you to build trust and respect amongst your staff and patients, which will contribute to higher levels of satisfaction for all concerned.
Implementing these strategies can help mitigate many challenges that arise in the workplace. It will put you in a better position to manage issues related to personality differences, age and experience. By treating employees and patients as individuals will result in a happier and healthier environment – one with stronger employee retention and more positive patient outcomes.
Visit our website to learn more about our online Master of Science in Nursing program designed for nurses seeking administrative positions. The program offers two concentrations that reflect the needs and trends of the nursing profession, so you're prepared to lead in a variety of health care organizations.
Want to learn more about becoming a nurse administrator? Check out the "What Skills are in Demand for Nurse Administrators" free guide.