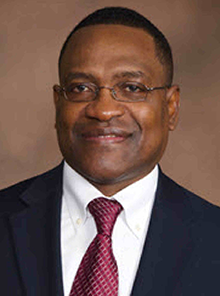 Dr. Edward Creppy joined Benedictine University in 2013 as an Adjunct Professor, teaching Managerial Economics in the MBA Program. Dr. Creppy obtained his BS in Accounting from City University of New York. He went on to earn a MA in Finance from St. Johns University, and a MA and Ph.D in Economics from American University. Dr. Creppy is currently in the process of completing an M.Ed in Adult Education and Development.
His professional experience includes over 18 years in the teaching field and more than 18 years working in non-teaching positions. Prior to moving into academia, he worked for several organizations including the Population Council, NAFTA, and most recently, the World Bank. His primary responsibility as an Economist at the World Bank was analyzing data in order to formulate policy recommendations to help developing economies enhance their economic performance.
Pursuing a graduate degree program in Adult Education and Development and several years of professional experience in teaching adult learners give Dr. Creppy an expertise in teaching adult learners and an appreciation for the enormous sacrifices involved in adult learning. In fact, these experiences help define his teaching philosophy. He believes that a prerequisite for effectively engaging adult learners and helping them succeed is to have a clear understanding of their educational objectives along with an understanding of the challenges they face in achieving that objective. Unlike students found in traditional college settings, adults must balance the competing demands of school, work and, in most cases, family responsibilities. To ease any anxieties, Dr. Creppy establishes a friendly and open atmosphere for students, and constantly provides positive reinforcement in the course of the learning process.