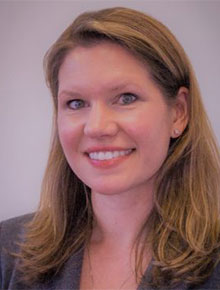 Rachael L. Narel, PhD, CISA, is an Assistant Professor in the Masters of Science in Management and Organizational Behavior department at Benedictine University. While teaching a variety of coursework in the program both in the classroom and online, she continues to pursue research in the areas of Organizational Agility, Thriving, and Digital Transformation. She has presented papers at the Academy of Management, Midwest Academy of Management, Southwest Academy of Management, and Irish Academy of Management. Rachael's contributions include publications in the Organization Development Journal and OD Practitioner as well as chapters in Practicing organization development: A guide for leading change and The Palgrave Handbook of Organizational Change Thinkers and Research in Organizational Change and Development.
Rachael also continues to stay relevant as a practitioner through her role as a Solutions Strategist at Peters & Associates. She has spent over 20 years in the IT and Software fields having experience in virtually every functional area of an organization through both team and leadership roles. Her diverse background includes organization development, change management, agility, strategic planning and process improvement, product management and marketing, new product development, and customer service, sales and support. She regularly presents at industry events and conferences.
Rachael holds a PhD in Organization Development and a MS in Management and Organizational Behavior from Benedictine University, and a BS degree in Psychology and Biology from Saint Xavier University.