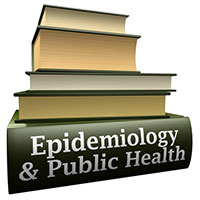 Epidemiology is the branch of medicine that deals with the incidence, distribution, and possible control of diseases and other factors relating to health. A Master of Public Health (MPH) with a Certificate in Epidemiology equips students to apply biostatistical research methods to uncover the patterns, causes and effects of disease, and ultimately help solve public health issues to keep populations healthy.
An MPH from Benedictine University gives you the advanced knowledge and skills to move into a role as an epidemiologist. In your courses, you'll learn how to:
Use biostatistic methods to address, analyze and solve problems in public health.
Acquire skills in statistical and epidemiological software applications including Excel, SPSS, SurveyMonkey and EpiInfo.
Study patterns of illness and injury in populations to prevent and control health problems.
Apply fundamental research principles and methods to improve population health.
Develop a survey instrument, collect and analyze data, and develop and communicate findings clearly.
With a median annual starting salary of $74,560 with a projected job growth rate of 30 percent*, it's easy to see why a career in Epidemiology is enticing.
What are some specific careers in Epidemiology?
Field Epidemiologists
These professionals are dispatched to various locations around the nation and the world when an outbreak occurs. They are tasked with identifying a disease, determining its cause and working to prevent it from spreading.
Their main focus is to study disease to stop or slow its spread. A field epidemiologist can also work in many areas, such as environmental health, infectious diseases, chronic disease and oral health. A Master's in Epidemiology is required to become a field epidemiologist.
Infection Control Epidemiologist
Infection control epidemiologists manage public health within a hospital or medical facility. They typically deal with problems such as disease outbreaks within a hospital, enforcement of hygiene issues and overall general cleanliness, which helps prevent the spread of infection. They may collect and analyze health-related data through observations, surveys, interviews, blood samples and other bodily samples.
Applied Epidemiologist
This career path focuses on the investigation of disease distribution and risk factors. Applied epidemiologists often plan or direct clinical studies of pressing public health problems in order to prevent a problem for resurfacing. They also collect a vast amount of public health information by conducting interviews, making observations and taking blood samples, as well as gathering samples of other bodily fluids. Essentially, they work to identify areas and populations that are susceptible to a certain illness, the reasons behind the susceptibility and what can be done to overcome it.
The field of applied epidemiology requires at least a master's degree, with some higher-level research positions required a Ph.D. These professionals typically work in health agencies or departments at the national, state or local level. Examples of employers include the Centers for Disease Control and the Food and Drug Administration.
Clinical Trial Research Epidemiologist
Professionals in this role typically work for health organizations or drug companies. They complete clinical trials of drugs and procedures, monitoring side effects and results with the end goal of discovering new treatments and medications.
Epidemiology Investigator
Epidemiology investigators conduct assessments in populations with chronic disease problems and specific trends of infection. These individuals gather biological samples and study the demographics of populations to determine the likeliness and cause of infections.
These experts may also study environmental factors that could affect public health. They may interview local community members to gather more evidence and understanding of the public health issue. Using the samples and the information they have gathered, these investigators form a theory for the cause of disease and devise a treatment intervention to stop or slow its spread.
Pharmaceutical Epidemiologist
A pharmaceutical epidemiologist studies how various pharmaceuticals work on a given human population, looking at both physical and mental health. These professionals spend much of their time in the laboratory observing how chemicals react with tissue samples. They analyze such results and then relate them to findings in the community.
Ph.D. Epidemiologist
A Ph.D. epidemiologist holds a doctorate in the field, and typically will hold major leadership positions in a research facility or university or major. Doctorally prepared epidemiologists may work as statisticians or research scientists. A number of professionals in this role often transition to teaching.
It takes at least four years of full-time study to earn a Ph.D. as an epidemiologist. Some programs allow you to earn your MPH and your Ph.D. together, in less time than it would take separately.
Supervisory Epidemiologist
A supervisory epidemiologist oversees a large team of junior epidemiologists and manages research efforts. These individuals typically oversee projects to gather, compile and analyze data to learn more about public health trends and make sure that public health regulations and policies are followed.
In addition to having an MPH, you need several years of experience in the field to become a supervisor.
State Epidemiologist
Similar to a standard epidemiologist, state epidemiologists investigate causes of diseases and how to prevent them from spreading. However, their focus is on the health of the population in a single state. This means that one generally will be working for a state government, providing vital services to help people avoid disease and illness.
They may plan public health studies in the state, develop and implement them, and collect and gather samples and data. They then organize and analyze all of this data and present findings to stakeholders within the government.
A state epidemiologist can also work on issues specific to that state, such as substance abuse, chronic disease or bioterrorism.
Disaster Epidemiologist
A disaster epidemiologist studies the factors that lead to catastrophes and finds ways to minimize their adverse health effects. This type of epidemiologist utilizes advanced epidemiologic methods, such as surveillance systems to identify injuries and diseases that may be caused by the disaster.
One of the most crucial roles of a disaster epidemiologist is to provide relief workers with accurate situational awareness so that they are able to effectively respond to an emergency.
Molecular Epidemiologist
A molecular epidemiologist applies advanced techniques of molecular biology to various problems in epidemiology. Some of these methods, such as nucleic acid analysis, allow workers in public health to look into what causes diseases in a population and to precisely measure factors in the exposure to a disease. For example, molecular epidemiology can aid in studying viral illnesses such as polio and AIDS.
Start your journey to greater career advancement. A CEPH-Accredited online Master of Public Health (MPH) from Benedictine University gives you the skills and knowledge to obtain the high-level epidemiology role you want. The online Certificate in Epidemiology is also available to students who seek to hone their skills in this area. You may also choose to expand your study through an online dual degree option. Benedictine offers a Dual MPH/MSMOB Degree and Dual MBA/MPH Degree Program online. Explore your options by requesting information today.
References:
https://www.bls.gov/ooh/life-physical-and-social-science/epidemiologists.htm