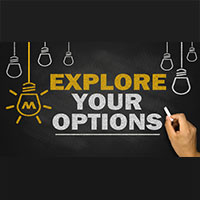 The public health field is growing by leaps and bounds. More than ever before, professionals are looking toward this industry, given its projected growth and benefits.
Discover four key areas that are forcing professionals to take notice of the opportunities in public health and consider transitioning into the industry.
Health Management and Policy
This area of study is appropriate for health care professionals who seek to participate in and influence policy development. Professionals in this field need the skills and knowledge to assess the adequacy of current practices and recommend appropriate changes based on societal needs, relevant laws and regulations, and cost effectiveness.
Emergency Preparedness
This area of public health equips you with the essential skills necessary to prepare for and prevent disasters, assess risk, communicate with organizations and populations, make decisions and take action according to established models and practices, and aid in the recovery process. Coursework emphasizes risk management, crisis management and disaster management.
Health Education and Promotion
This type of specialization trains you to design and lead health promotion activities, initiatives and programs for communities, private companies, schools and other settings. Examples of public health education topics can include smoking cessation, nutrition and obesity, prenatal care, exercise, depression and mental health, and sexually transmitted diseases.
Epidemiology
Learn to to apply biostatistical and research methods to uncover the patterns, causes and effects of disease, and ultimately help solve public health issues. Through research, education and policy, experts in this area take on the task of uncovering trends and minimizing the risk and incidence of negative health outcomes. The skills required cross many disciplines, from communication to the sciences.
Public health is not only an altruistic path for individuals looking to make a positive impact on the world; it's also a field that offers numerous career benefits. For those who want to enter into the public health arena, they should consider returning to the classroom and earning their Master's in Public Health entirely online with Benedictine University. The online degree option affords students the benefits of a flexible schedule, so they can advance their education while still focusing on life's other responsibilities.