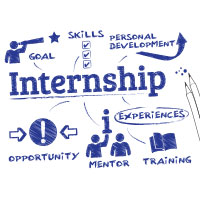 Public health professionals are increasingly in high demand, and the field is currently experiencing a number of new trends. To properly capitalize on these emerging patterns, public health professionals need to have the right education, such as a Master's in Public Health.
An internship can help further advance your skill set and prepare you for career advancement. An internship can help boost your career by giving you the opportunity to:
Practice applying skills and knowledge learned in the classroom
Acquire skills and knowledge useful to your career
Interact with technical experts in the field
Contribute to a project of public health importance
Increase professional self-awareness and accumulate experience to help enhance job competence following completion of the academic program.
Whatever your reason for entering into the public health sector, it's paramount to remember that to fully capitalize on these emerging trends, you need to earn your Master's in Public Health (MPH). Benedictine's online MPH degree program is designed to cover core areas in the field to provide a scientific and practical base for public health practice. Upon completion, you'll be prepared to not only determine where you take your career, but to also become a leader among your peers. The program incorporates an internship experience allowing students to apply learnings in a controlled environment.