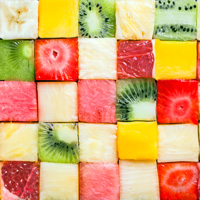 The way nutrition professionals interact with clients has evolved to adapt to the digital age of society today. Registered Dietitians (RDs) have risen to the demand for technology in mainstream practice through a number of avenues including:
Reviewing and analyzing their clients' food diaries using smart phone applications
Utilizing online programs to monitor client outcomes via online weight loss programs and posting recipe demonstrations/health videos on Facebook, Twitter and YouTube
Advancements in medical reimbursement
Terminology including telehealth and mobile health are becoming commonplace in the field. It is important for RDs to understand the meaning of each and then determine how best to incorporate into practice to produce the best client outcomes.
Some examples of how technology is being used in practice today include:
Pediatric Nutrition Telehealth Community of Care (PNT) was developed to help nutrition providers throughout the state develop their skills in pediatric nutrition assessment, MNT, counseling, and working with individuals on treatment goals, thereby increasing access to medical nutrition therapy for pediatric patients in rural and underserved areas of New Mexico.
Many online weight loss websites such as CalorieCount.com and RealLivingNutrition.com are employing dietitians to provide one-on-one consultation with members along with other expanded fee for service options.
RD Entrepreneur Katherine Hall, RD, LD founded Optimal RD, an Austin based telehealth company composed of dietitians, culinary experts, and wellness coaches to provide nutrition, wellness and food service solutions to individuals, groups and corporations using technology and technology based practices.
To meet the growing demand for specialized training on incorporating nutrition technology into practice, Benedictine University created the course Nutrition Communications through Technologies. The course, offered in the Master of Science in Nutrition and Wellness program is featured in the Nutrition Entrepreneurship concentration and gives students hands on experience using and evaluating various types of emerging technologies including:
Website evaluation
Social Media and Nutrition Education
Tracking and Behavior Change
Heath and Nutrition Campaigns
Food and Technology
This degree program builds on your foundation in nutrition and health risk assessment, motivation, intervention and evaluation. It is designed to teach advanced clinical skills and community-based applications, prepare students to establish, expand and manage a nutrition and product or service-related business and to advocate for the dietetics profession.
Learn more about incorporating technology into your practice through a Master's degree designed for Registered Dietitians. Call us today at 866-295-3104 and speak with a Program Manager or visit us at online.ben.edu.
About the Author
Jodie Shield has been a consultant and spokesperson in the field of nutrition for over two decades. A former national media spokesperson for the American Dietetic Association (1989-1995), she has worked extensively with the Rush-Presbyterian-St. Luke's Medical Center and taught nutrition and medical dietetics at the University of Illinois. Currently she is a complemental faculty member of the College of Health Sciences in the Department of Clinical Nutrition at Rush University in Chicago.