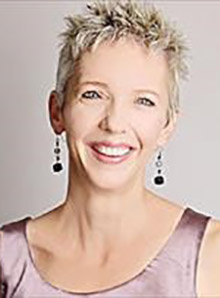 Dr. Teresa Pangan, PhD, RDN has launched ventures all throughout her career combining her passion for uncovering the brilliance in people and knack for business skills. Dr. Pangan is a top authority in web design and managing an online business for the nutrition industry. For twelve years she owned a website design and development firm called Webnoxious where she delivered outstanding results for over 150 sites and then sold it.
Now she focuses her energy on helping heart-led businesses grow their business and bring more value in the marketplace through an attraction, branded approach through her businesses Teresa Pangan Brand Consulting and Social Media More with Less.
Dr. Pangan's writing contributions include contributing chapters on doing business online for the books Entrepreneurial Nutritionist, Competitive Edge, and Making Nutrition Your Business: Private Practice and Beyond.
Dr. Pangan loves inspiring students at Benedictine University in Illinois and Mansfield University in Pennsylvania for their masters level programs that offer concentrations in nutrition entrepreneurship.
Dr. Pangan received her doctoral degree in nutrition with an emphasis in institutional management and a minor in business from Texas Woman's University in Denton, Texas. She completed two Bachelor of Science degrees from Iowa State University. Additionally, she has completed certification programs in personal branding and career coaching.
Dr. Pangan loves to champion other heart-led professionals in their careers and businesses helping them become visible so they can make a difference in others' lives.
Have more questions? Call us about the Benedictine University M.S. in Nutrition and Wellness at (866) 295-3104 to speak to a program manager or request more information.