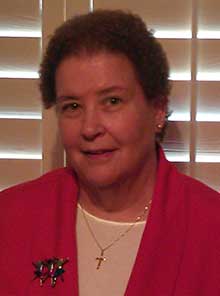 Dr. Pat Shannon is a seasoned nursing educator and practitioner. Dr. Shannon joined the Benedictine adjunct faculty in 2011. Dr. Shannon earned a diploma in nursing from De Paul Hospital School of Nursing in St Louis MO. She earned a BSN from Avila University in Kansas City MO, a MSN with focus on Pediatric Nurse Practitioner and Nursing Education from Arizona State University, a Master of Arts in Theology from University of San Francisco and a PhD in Internet-based education from the University of Nebraska.
Dr. Shannon has many years of clinical experience in the area of pediatric nursing – initially in acute care and for the last several years in primary care as a Pediatric Nurse Practitioner. She continues a clinical practice on a part time basis.
Dr. Shannon has taught in a variety of educational settings, both traditional and non-traditional over the past decades. She has functioned in the role of Assistant Professor and Associate Professor both in campus and remote positions. Dr. Shannon has experience in curriculum development, implementation and evaluation. She is certified as a Nurse Educator through the National League for Nursing.
Dr. Shannon's area of research interest is in the realm of online adjunct faculty and their loyalty to a university.