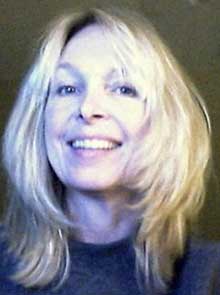 Dr. Keyes has been in the nursing profession at various levels for over twenty-seven years, and she holds several degrees and certifications that impact the manner of her presentation in her teaching and life. She began her college and nursing education with a Bachelor of Science in Nursing and later on, she added a Master of Science in Nursing. She first practiced as an RN in the Operating Room, specializing in Cardiac, Trauma, and Plastic Surgery. After a few years there, she chose to explore her more creative side by earning a Master's Degree in Communication and the Arts. The creativity and joy that she experienced in that endeavor allowed her to rejuvenate and to add invaluable knowledge and skills to her overall being.
During the time between her undergraduate and graduate degrees, Dr. Keyes practiced nursing and in addition, she started a private practice and a healthcare consulting firm that prospered and grew for over twelve years. During that time, she realized how much she enjoys teaching, mentoring, and writing. Also during that period, her interest in Clinical Ethics, as well as in Psychiatric Mental Health Advanced Practice became apparent. In order to gain more formal and in-depth knowledge, Dr. Keyes studied advanced research methods, psychiatric nursing, and advanced doctoral courses in religious studies, philosophy, healthcare systems, nursing, and human behavior regarding vulnerability and resilience factors for individuals and groups. After completing a seminal research project and doctoral dissertation on survival and adaptation of refugees post-war, she was awarded her Ph.D. along with another Master's Degree, this one in Clinical Ethics, from the University of Virginia. Believing that adding a psychiatric-mental health nurse practitioner's education and credential could only help in her work with refugees, she completed a two-year post-doctoral fellowship at the University of Virginia while teaching and mentoring students at the university level.
More recently, Dr. Keyes has continued to work as a Professor in both traditional and virtual classrooms, usually concentrating her focus on teaching healthcare ethics and professional role development for nursing. Her current research interests include ethical approaches and treatment for online students and professors, interpersonal and group leadership, trust and justice issues among all human beings, and strategies for positive change in nursing and healthcare. Dr. Keyes also fulfills roles as a Psychiatric Clinical Nurse Specialist, a Psychiatric Mental Health Nurse Practitioner, and a Clinical Ethicist in addition to publishing, writing, and speaking in various public forums.