Assistant Professor and Department Chair, Public Health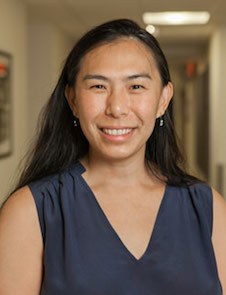 Susan Cheng joined the Benedictine University's Department of Public Health faculty full-time in 2013 as a tenure-track, assistant professor, and currently serves as the Department Chair. Prior to joining the faculty, she served as an adjunct faculty member for Trident International University in their M.P.H. program. In addition, she served as a principal investigator, project manager, and epidemiologist for the Emergency Preparedness Resources for Native Americans project in California from 2002 to 2013. She earned a M.P.H. in Epidemiology from San Diego State University researching male endogenous hormones and bone mineral density, and a Ph.D. in Epidemiology from the University of California, San Diego in the field of HIV research.
Cheng's research interests focus primarily on Maternal and Child Health, special populations and mental health. She is interested in health outcomes for women and children during pregnancy and in early childhood, in the fields of gestational diabetes, post-partum depression, mental health impact of adverse events, childhood obesity prevention, and infant mortality and birth outcomes. She has several publications in peer-reviewed journals, and has presented locally and nationally at a variety of public health conferences, including the American Public Health Association, Illinois Public Health Association, the World Conference on Disaster Management, and the National Rural Health Association Conference.
Cheng believes that research should be relevant, timely, and engage student participation and interest. She has created and implemented the annual M.P.H. research symposia to showcase student research projects for the department, several of which were later presented at the American Public Health Association's annual meeting, and some of which are in stages of manuscript writing and publication. She has also mentored a variety of student research projects on a range of topics from drug interaction and toxicity, nutrition and social determinants of health, psychological impact of disasters and outbreaks, tobacco-free campus initiatives, HPV and cancer risks. She believes that a strong research portfolio should include opportunities for student participation and mentoring. She heads the quantitative courses for the M.P.H. program, serves as the assessment and evaluation specialist, and serves on several committees for the College of Education and Health Services and the University.