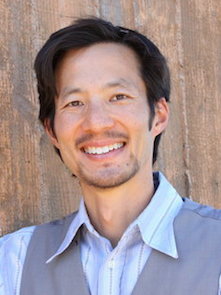 Dr. Ho taught as an adjunct faculty member before joining Benedictine as an Assistant Professor in Fall 2016. He received his Doctor of Public Health degree in Biostatistics, with an emphasis in statistical genetics and large-scale computing, from the Gillings School of Global Public Health at the University of North Carolina, Chapel Hill (2010). His Master of Public Health in Biometry is from San Diego State University (2004), and he holds a Biology degree from the University of California, San Diego (1999).
As a Senior Lead Statistician Dr. Ho has collaborated with eminent international PIs and led teams of statistical programmers, statisticians, and epidemiologists at a variety of institutions (UNC, UCSD, NIH, NIEHS, CDC, SRA International Inc., Agility Clinical Inc.) for more than 10 years, and he has authored and co-authored over a dozen peer-reviewed articles.
His biostatistical experience in all three major areas of public health—academia, government, and private industry—offers invaluable insight to guiding Benedictine students toward a sector that best fits their career goals.
With superior technical expertise in online communication, SAS, R, and various Big Data analytical tools and languages, Dr. Ho looks forward to expanding Benedictine's analytical course offerings, collaborating with other departments, as well as continuing to teach for the Benedictine University's MPH program at Dalian Medical University in China.
Dr. Ho's special research interests include applying Big Data to further understanding public health, including epigenetic variables for personalized medicine, and social media impacts on health outcomes and choices. He is also interested in determinants of health that emphasize mind-body research.