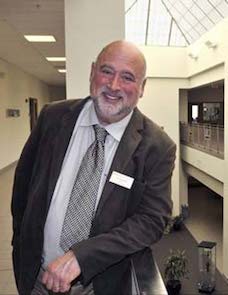 Alan Gorr is Professor of Public Health. His professional interests include health promotion, international health manpower development and ethics. His professional preparation include BA from University Iowa, MA from University of Toronto, PhD from University of Iowa and MPH from University of Illinois at Chicago.
Gorr began his career at Augustana College Rock Island where he became Chair of Professional Studies and initated the Health Education Program. He then moved to the University of Illinois at Chicago where he was an Associate Professor in the Center for Educational Development (now the Department of Medical Education). The Center was a partner with the World Health Organization. While there he advised several nations at the health ministry level and worked as a consultant in Egypt, Sudan, India, and Myanmar. Gorr helped design the PhD in Nursing and the Health Education program for the School of Public Health where he held joint faculty appointments. He was co-editor of the Handbook of Health Professions Education.
At Benedictine University he became Chair of Public Health and then Dean of the College of Education and Health Services. While chair he initiated the online MPH program as well as Health Policy, Social Context of Health Care, and updated the Ethics course. He is the founder and director of the Benedictine University's MPH program in cooperation with Dalian Medical University in China.